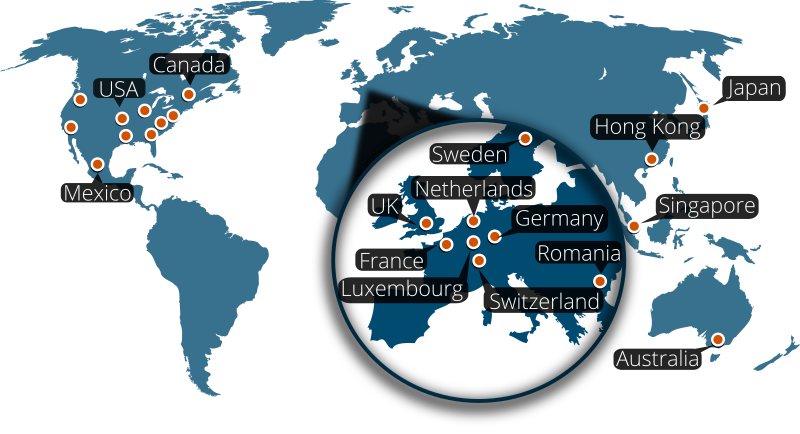 Secure VPN Access
Multiple VPN protocol types
Elliptic Curve Cryptography and obfuscation support
No activity logs
No speed limit
Unlimited server switching
6 simultaneous connections
Truly secure DNS services
VPN Software for Windows, Mac and Android
Why use a VPN Service?

Secure your connection
Strong encryption prevents others from accessing your data
Stay safe when using public Wi-Fi networks

Reclaim your privacy
Hide your real IP address
Protect your identity from tracking services
Prevent others from monitoring your activity

Unblock Restrictions
Bypass Internet surveillance and mass-spying
Say good-bye to censorship
Unblock social-networking websites and e-mail

Get better speeds
Bypass speed throttling applied by ISPs on some services such as media streaming
Better routing may reduce online gaming latency
What makes our VPN service better?
Affordable
We provide an excellent service for a reasonable price
We value satisfied customers, not "more" customers; thus, we don't oversell bandwidth

Backed by a skilled team
No support escalation wait times: here you talk directly to the infrastructure's technicians
We provide one-to-one security and privacy advice to our customers

Fast and reliable
Most VPN nodes have gigabit NICs
No limit on transfer speeds
Monitoring of servers' health ensures reliability
Bandwidth capacity is increased regularly

It just works
Easy to use VPN Software for Windows,Mac and Android
Straightforward and easy-to-follow VPN connection tutorials for 3rd party VPN clients
Tested with modern OS's and devices
Frequently asked questions
Do you offer a trial period or a demo?
Yes, we provide a trial account for only $2. The account is valid for 1 week. We do not provide free trial accounts because we want to reduce abuse.
Do you provide a proprietary VPN connection software?
Yes, we have a VPN client software for Windows and Mac OS X.
Why don't you provide unlimited traffic? most providers do.
We believe that 2TBs/month should be enough for anyone. We have imposed this monthly limit because we want people to use it within reasonable limits, without affecting other customers (a single user transferring tens or hundreds of GBs per day on a single VPN server may cause slow-downs for others who are using the same VPN server)
Other providers, especially big ones, have enough 'statistics data' from their users on which to base their "unlimited" claims. They know that most of their customers transfer only a few GBs per month, so their marketing teams can easily use such stats in their favour.
What payment methods do you accept?
Mainly PayPal, bitoin, credit/debit cards, CashU, UKash
Several other methods via 3rd party Payment processor gateway.
Can you refund my order if I am not happy with your service?
Yes - if you can't use our VPN service for technical reasons or you are not satisfied with it.
We offer a 7-days money back guarantee.

Find answers to more frequently asked questions on the
FAQ page